Family holidays since 1954
Welcome to the Gioiosa Hotel in Cesenatico, your family holiday will be a real relax.
We thought of a "Free All Inclusive" formula to offer you, in addition to the sea, something more.
We are focused on the needs that our most loyal customers have requested.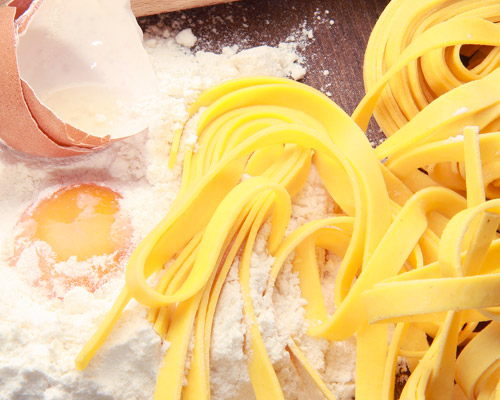 Traditional Romagna hospitality
Lunch – from 12.30 – and dinner – from 19.30 – will be served at the table according to your choices. Meat and fish dishes prepared with genuine and quality ingredients, with light cooking, and combinations of traditional dishes and delicious specialties.
You will find a rich buffet of appetizers, vegetables and seasonal fruit: quality and freshness.
In Romagna, the flagship is food; our Chef takes care in detail the choice of raw materials always in the name of quality and freshness, to be able to guarantee typical dishes of our region.
Breakfast
You can start the day with the scent of our cakes and freshly made brioches; you will be greeted by the smell of hot bread made with stone ground flour and sourdough. On the buffet you will find sweet and savory plumcakes, toasts, yogurt with berries or grains (what you prefer), local cheeses and cold cuts, fresh fruit, cereals, and quality jams, Nutella, hot and cold drinks, creamy coffee and cappuccini, wide selection of the … and much more.
We offer the opportunity to get up in complete freedom with breakfast from 7.30 to 10 in the restaurant, and continues from 10 to 12 with croissants and coffee at the bar.
Safe spaces
For children we have designed and created large spaces equipped with numerous toy in our fully fenced garden, so that they can play in absolute freedom and safety, for their enjoyment and the tranquility of their parents.
admin
2019-01-02T15:09:49+00:00
What the port town of Cesenatico offers
admin
2019-01-02T15:10:48+00:00
Hotel Gioiosa is perfect for cyclists and their families. Discover the dedicated services.
admin
2019-01-02T15:11:51+00:00
Photo gallery hotel Gioiosa
Take some time. Take care of yourself. You deserve it.